Posted by Cynthia | Filed under Musings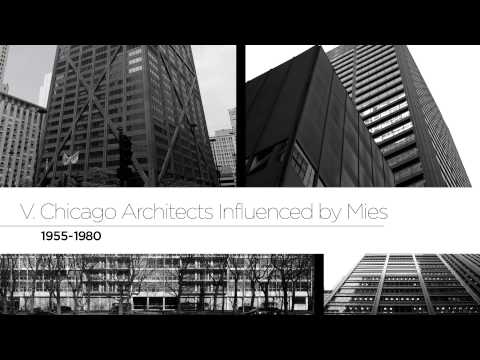 In celebration of the 75th anniversary of Ludwig Mies van der Rohe's arrival to Chicago, the Illinois Institute of Technology produced a video showcasing his work and influence in Chicago. Take a peek. I learned a few things! In addition to the substantial body of work on the IIT campus and the Chicago area, it also touches on how far reaching his stylistic influences are, identifying buildings completed by some of his students. If nothing else, the film is a beautiful showcase of Modernism's clarity, beauty, and influence. Enjoy.
Sourced at the Architects Newspaper.
Tags: 75th anniversary Mies, architecture, IIT, Illinois Institute of Technology, Ludwig Mies van der Rohe, Mies, Modernism