Posted by Cynthia | Filed under Musings
Looking for something a little different when it comes to window covering? A bit more modern and dramatic perhaps? Woven metal fabrics have long been used commercially, but are also great for the home. They offer versatility, unique texture, and durability and come in a range of colors. Textures vary depending on the size of the weave and material choice. Think of the possibilities. From glare control for a large window, to a room divider, offering flexibility to create intimate or generous gathering space. Or how about a shower curtain?  Wonderfully unexpected and maintenance free.
Images and excerpt sourced here.
Tags: architecture, industrial interiors, interior design, metal textiles, Modernism, room divider, shower curtain, wire fabric, woven metal drapery
Posted by Cynthia | Filed under Musings
Marilyn Monroe in her Beverly Hills abode.
Elvis Presley sitting at his Memphis, Tennessee, mansion Graceland  on a 15′ sofa, in the 1960′s.
Even the celebrities among us share in the common thread of homemaking. Architectural Digest this month shared a peek into some famous folks private spaces. I found it interesting to see the styles of decor, and the element of privacy and comfort we all need from time to time. The colors and styles of midcentury design is present across the board, but each space is uniquely personalized to reflect the individual style of the homeowner. I enjoyed this peek into the private spaces of these very public figures, and their reflection on 'home'.
Asian art picked up on worldwide travels is tacked to a wall of actor John Wayne's living room in the San Fernando Valley.
Joan Crawford and her fourth and final husband, Pepsi-Cola CEO Alfred N. Steele, relax on the plastic-covered sofas of their 18-room New York City duplex penthouse in the 1950s.
Images sourced at Architectural Digest
Tags: Architectural Digest, Celebrity Homes, Elvis Presley, interior design, Joan Crawford, John Wayne, Marilyn Monroe, Midcentury Modern, Modernism
Posted by Cynthia | Filed under Musings

I am a huge fan of displaying everyday objects in our living spaces. This creative, colorful and stunning presentation of colored pencils is Art. Organized in gradation of hue, the color blocking paired with the linear and repetitive nature of the material creates a unique and useful focal point for the room. Easy to make and install, and one less thing to store in the closet. An all around great idea.
Image sourced at Designspiration.
Tags: color blocking, Colored Pencil display, diy, DIY wall art, interior design, Modernism
Posted by Cynthia | Filed under Musings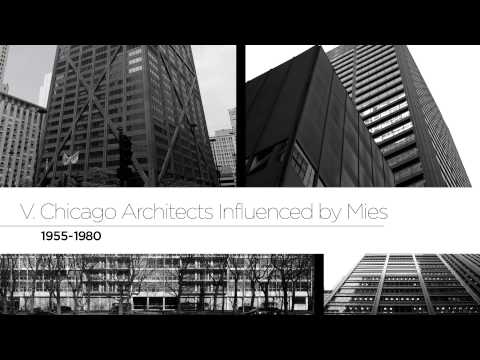 In celebration of the 75th anniversary of Ludwig Mies van der Rohe's arrival to Chicago, the Illinois Institute of Technology produced a video showcasing his work and influence in Chicago. Take a peek. I learned a few things! In addition to the substantial body of work on the IIT campus and the Chicago area, it also touches on how far reaching his stylistic influences are, identifying buildings completed by some of his students. If nothing else, the film is a beautiful showcase of Modernism's clarity, beauty, and influence. Enjoy.
Sourced at the Architects Newspaper.
Tags: 75th anniversary Mies, architecture, IIT, Illinois Institute of Technology, Ludwig Mies van der Rohe, Mies, Modernism
Posted by Cynthia | Filed under Musings
Vacationing in a stunning modern work of architecture isn't necessarily easy to do.  The forward thinking folks at Living Architecture,  a company in the UK, are putting great architecture at the center of creating meaningful life experience. "We offer a chance to rent houses for a holiday designed by some of the most talented architects at work today, set in some of the most stunning locations in Britain. We have commissioned houses by MVRDV, NORD, Jarmund/Vigsnæs, David Kohn Architects, Michael & Patty Hopkins, Peter Zumthor and FAT."
The Balancing Barn above, is just one of many residences available for rent which challenge one's perception of space and how we interact with it.  The dramatic cantilever pushes the envelope of the expected, and offers a view from the living space, down a story to the ground below through a 'window' in the floor.
"The project is built by Holland architecture office MVRDV in Suffolk, England. Summer house should not be boring! claims architect Winy Mass,. When you look at this one, you´re thinking: Is it possible? Isn't it against gravity? We tried to capture the moment when the building is hanging to its maximum, but still being balanced."  The interior spaces are well appointed with designer fixtures, an in room bath and vaulted ceilings. The large picture windows are perfectly placed to frame an intentional view to the landscape beyond. A real design-centric getaway.
Image 1, Image2  Excerpt sourced at Living Architecture.
Tags: Architect designed homes for rent, architecture, interior design, Living Architecture, Modern Homes for rent, Modernism, The Balancing Barn, UK vacation, Vacation Homes